Hello, this is Mikorin. It has become totally cold. At the grassland of Aso it was time to cut grass.
By the way, do you know "staying at the grass"?
What is grass staying
During the mowing period, to camp near the grassland (Saizochi). Since there used to be no car in the past, it took a lot of time and effort to go to the grassland. It took days to cut the grass and hay was made. In order to solve it, we utilized grass-lodging. For grass staying, I used a bamboo frame, I built a cottage with a threshing roof using Susuki etc., brought life tools and stayed overnight.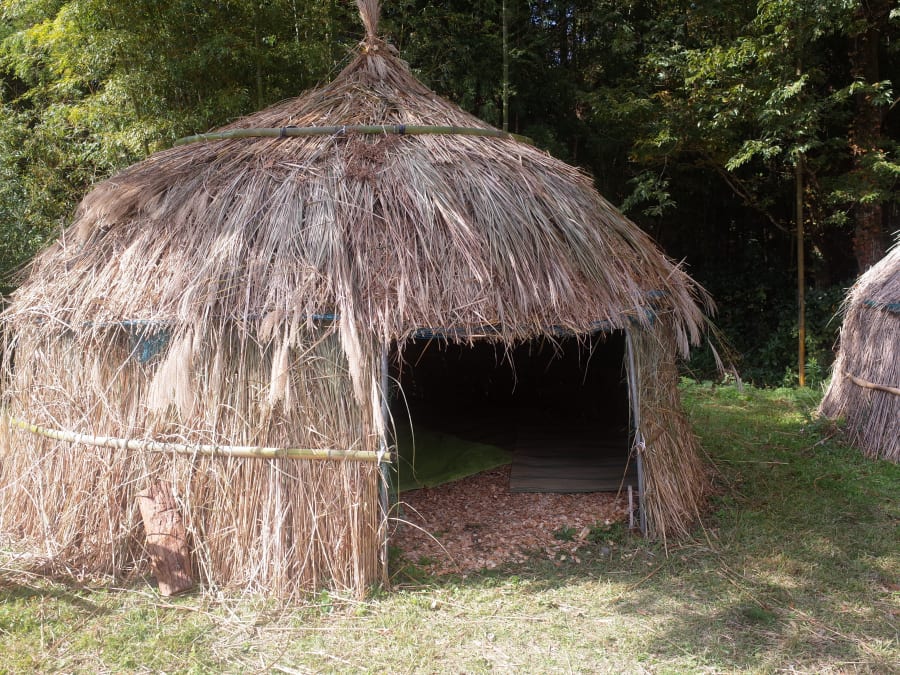 Grass and sleeping appearance
Atmosphere that is different from tent!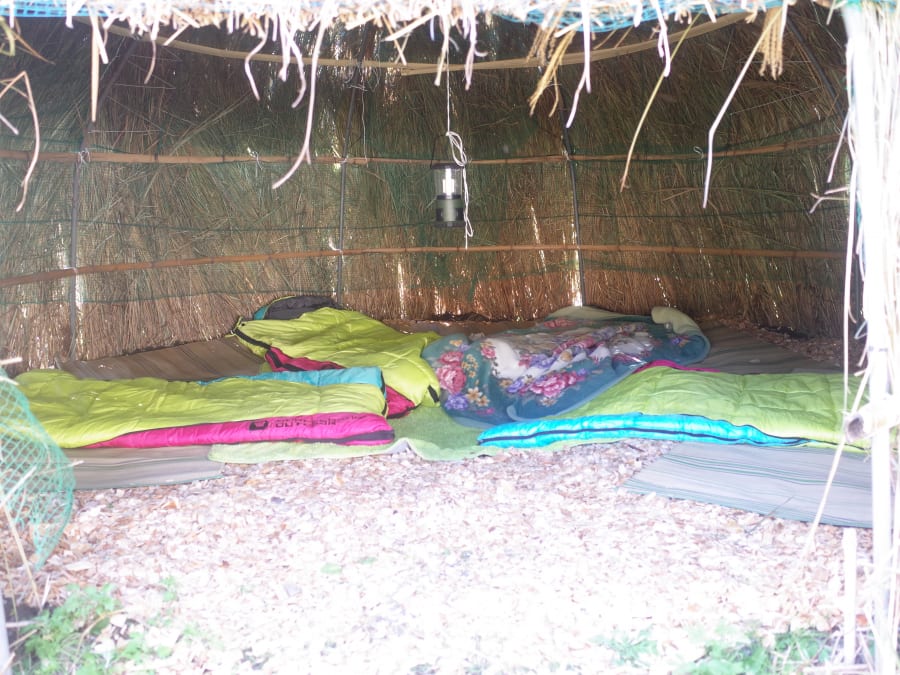 Grass-nave inside view
It is more spacious than I expected, even if I sleep 4 people I am relaxing!
Events that can be stayed at such a grassy place will be held in Gonba Village!
---
Gonbee village Thanksgiving
---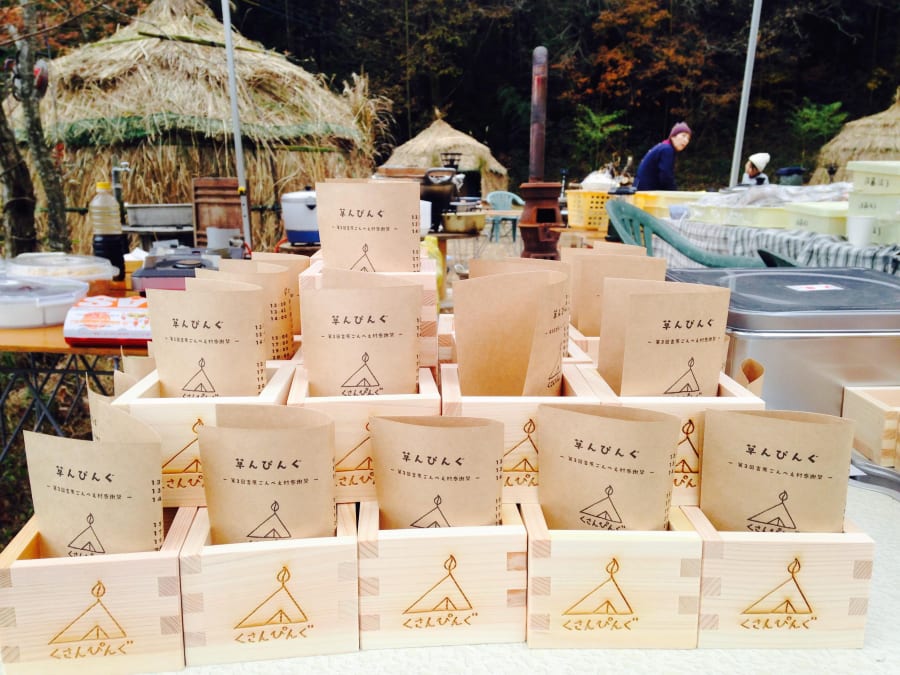 "Gonbee village Thanksgiving Day" to be held in the village venue 1 times a year, we stayed at the grass and stayed with me every morning while surrounded by a bonfire,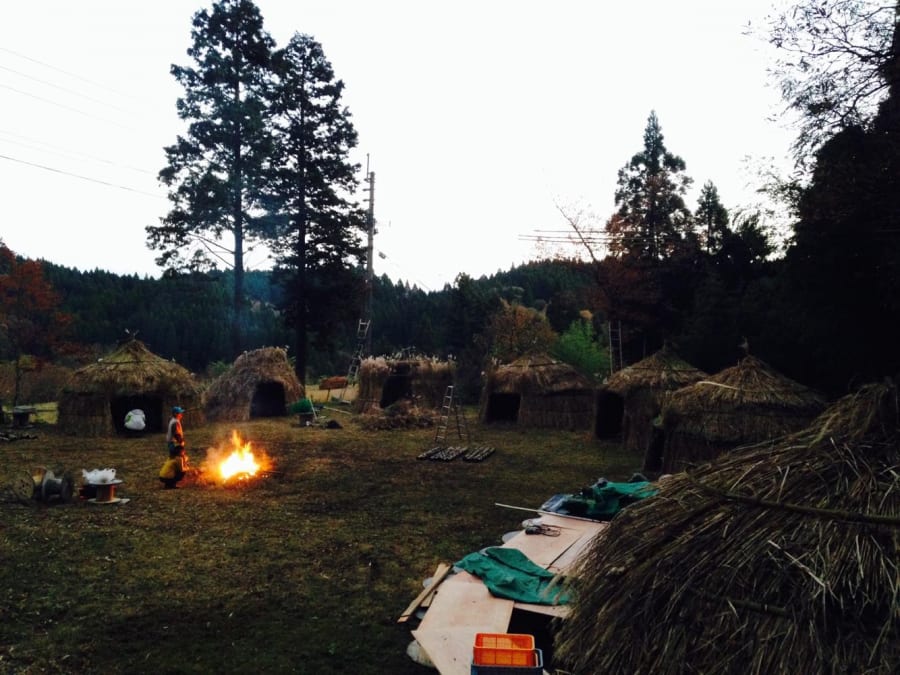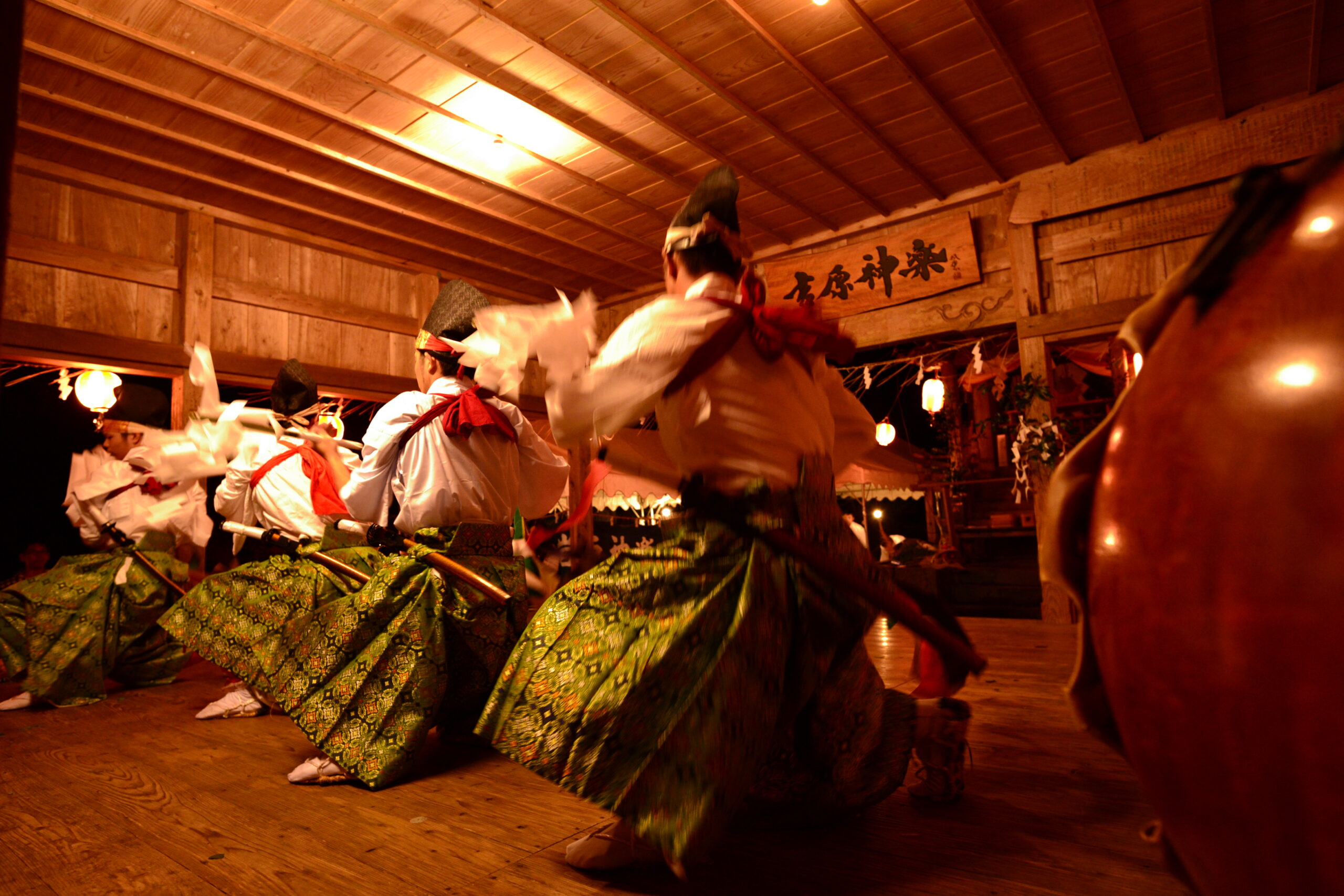 Appreciating Kagura,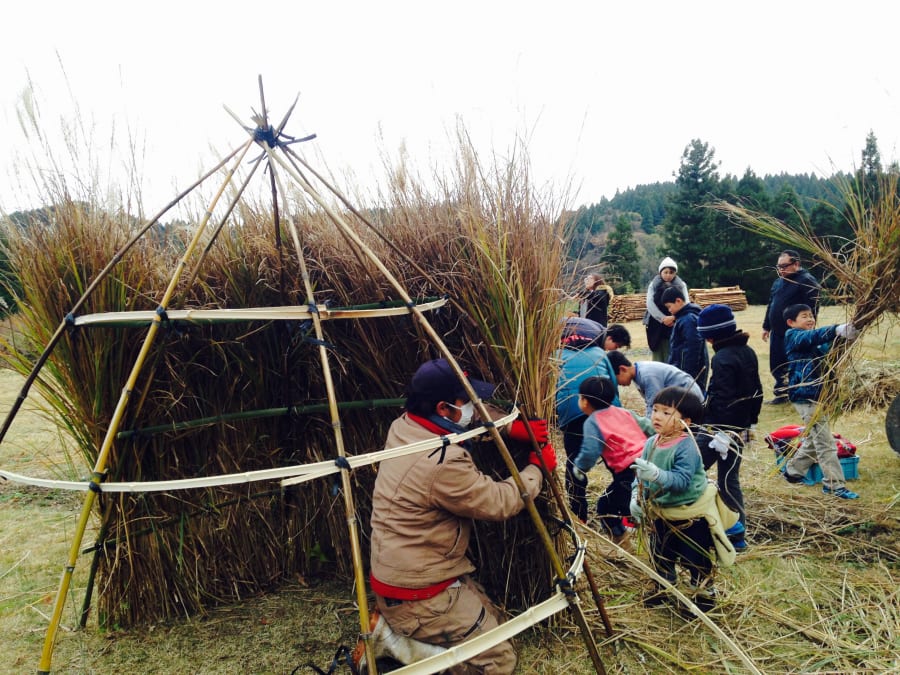 During the day we made grass-nights,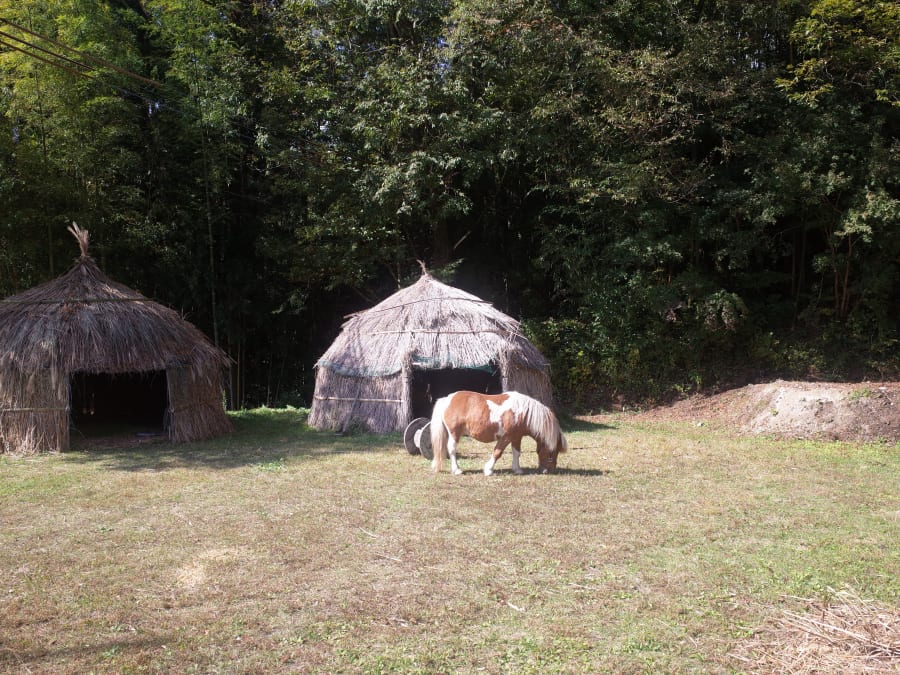 Of course I play with ponies,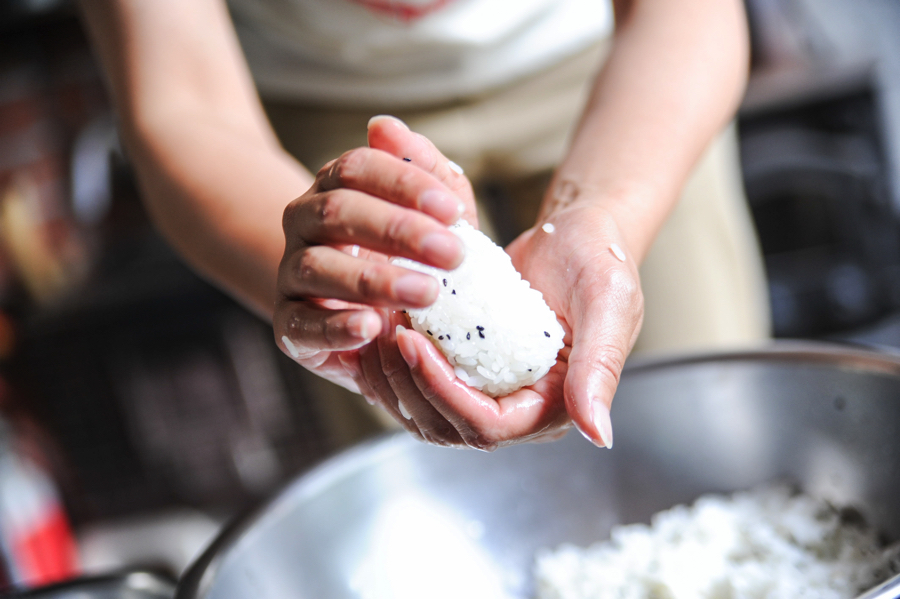 I made rice balls,
Various experiences are plentiful.
It is a guest limited event! Please take this opportunity to visit "Gonbee Village"!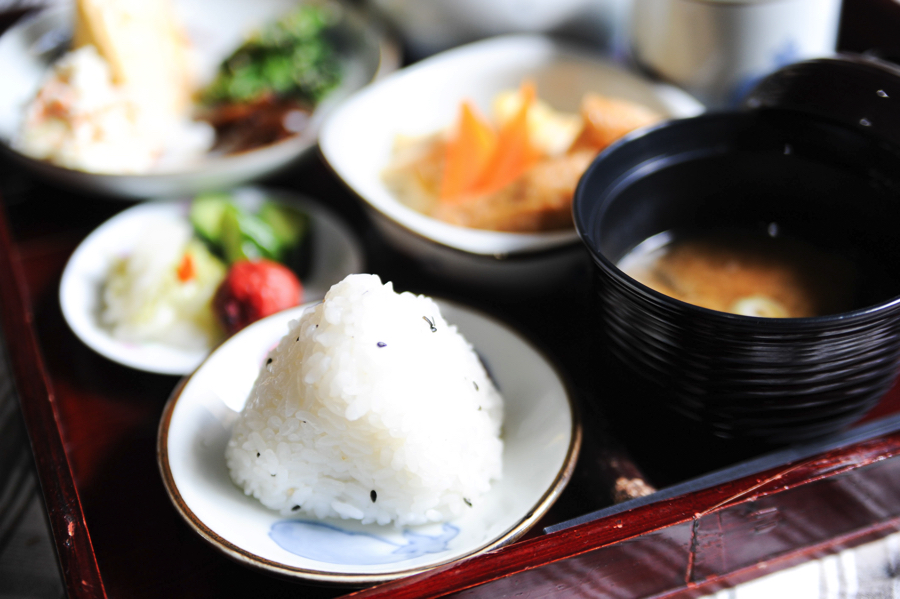 Speaking of konba village, "Rice cooking experience with oven". The cooked rice with oven is excellent.