hello. This is the SMOMO editorial department!
Introducing the North Aso area campsite XNUMXth stage ⛺!
This time, in Oguni Town"Aso Rainbow Valley (Rainbow Valley Campground)"I will introduce you.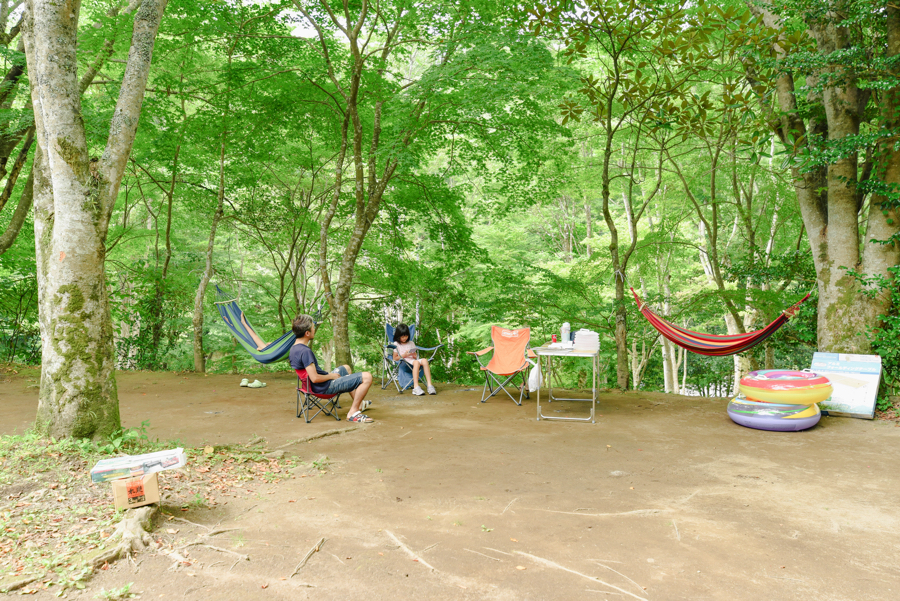 This campsite is a charming campsite with a landscape that makes good use of the topography by carving out the mountains!All tent sites are OK for cars🚗
This is a recommended campsite for families and couples, where you can relax in the woods and gaze at the starry sky at night!Of course, solo players can enjoy it to the fullest 😊
●Access to Aso Rainbow Valley
From the center of Oguni TownNational Highway 212Head toward Hita City, Oita Prefecture, and you will see "Daily Shop Shimojo" on the right hand side.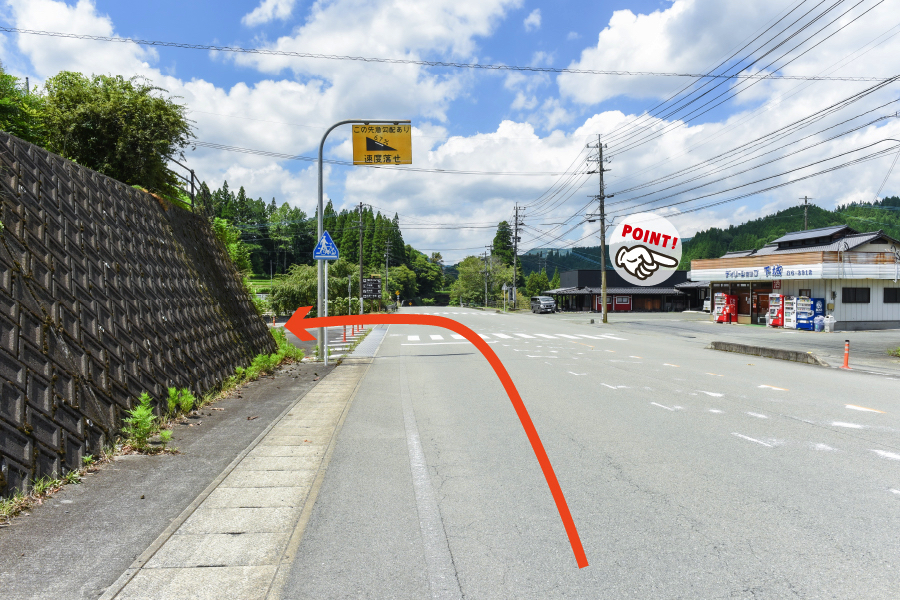 This three-way intersection with a signboardTurn leftThen go down the road to the wide-area farm road "Oguni Green Road".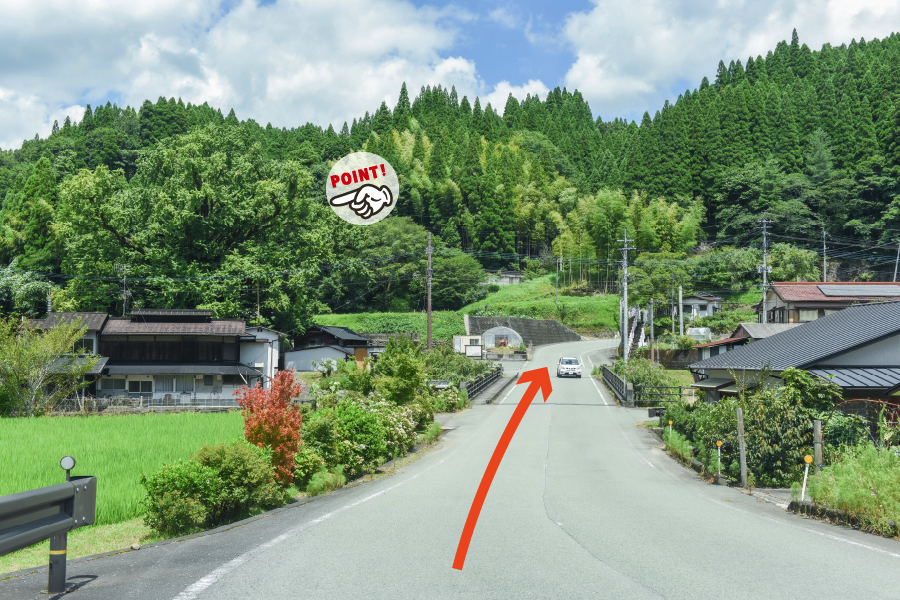 Keep going straight while seeing the large ginkgo tree of Shimojo on your left.Head to the mountains.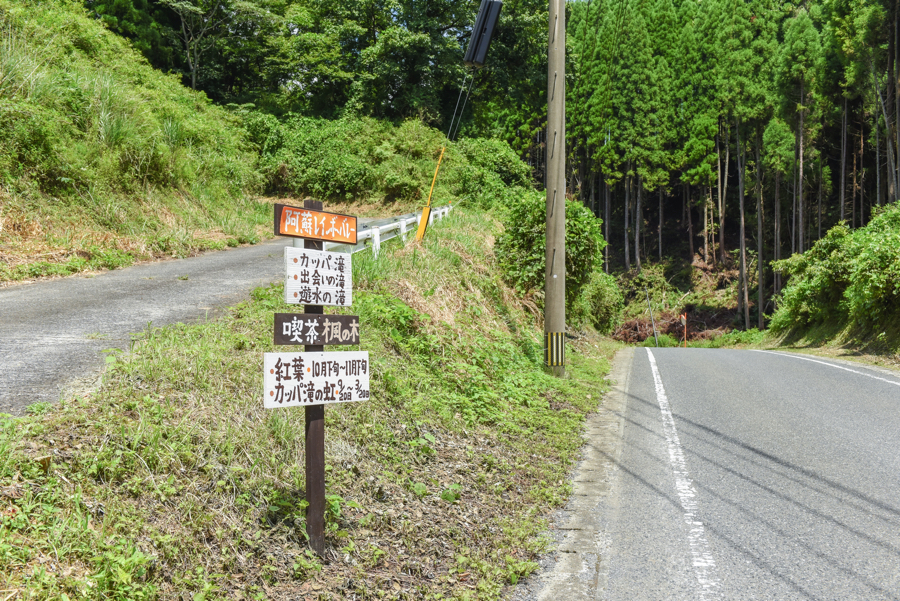 Along the way, you will see signboards with white letters on an orange background that say "Aso Rainbow Valley."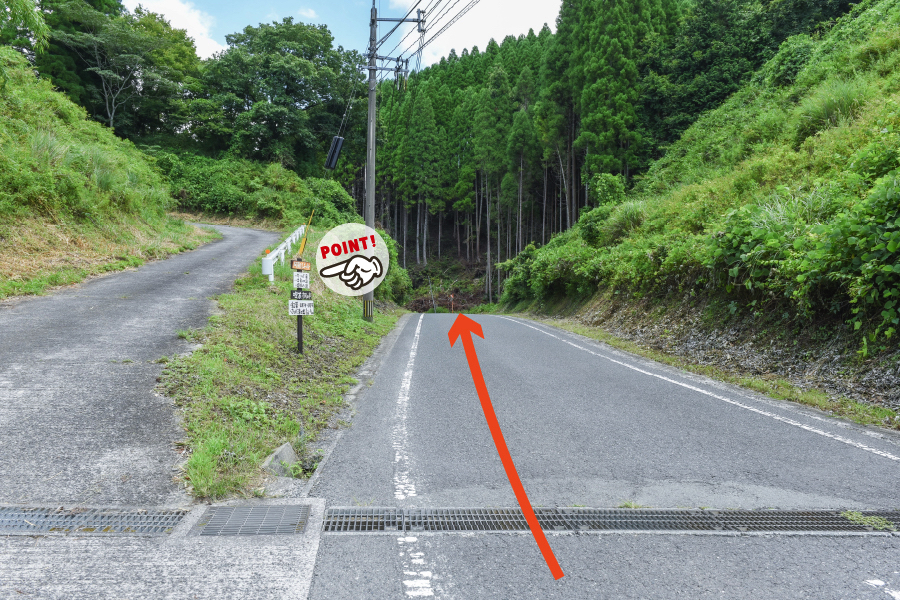 basically on the signall the wayis!Believe in yourself and go straight on the green road. (The branch here was a bit lost during the interview 😂)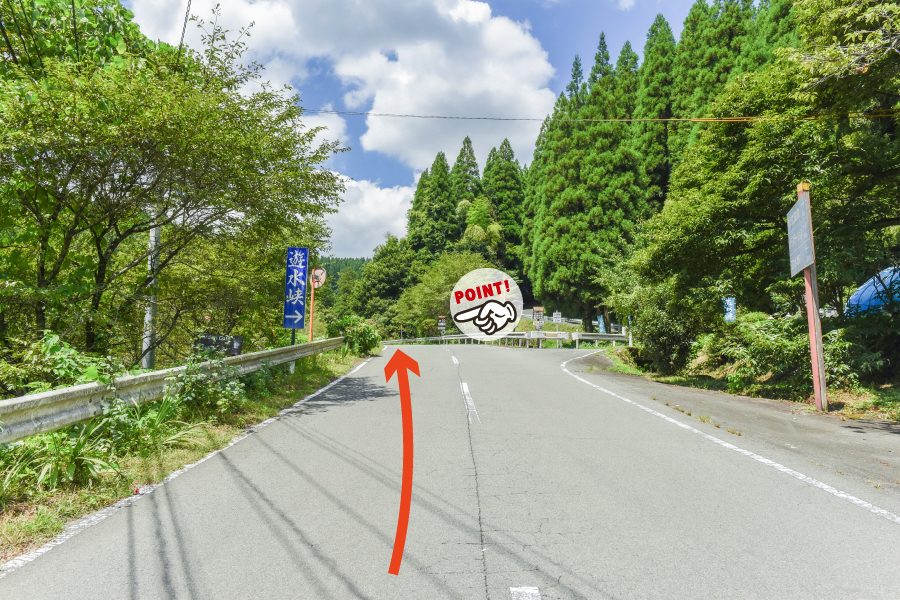 After crossing the stream, there is another sign for Rainbow Valley, so follow this sign and go straight.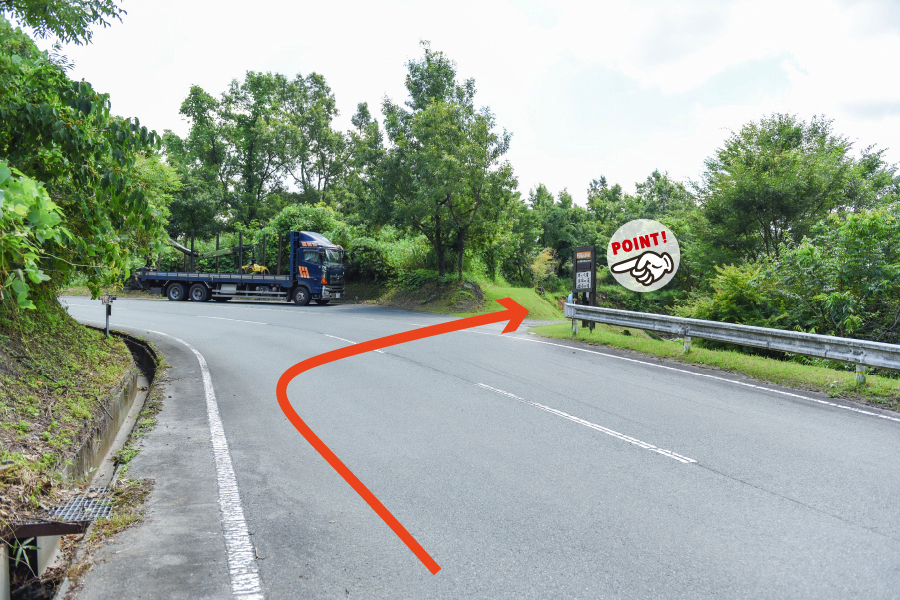 After about 1 km, you will see the entrance.Make a sharp right turn.When you go down the steep road, you can see the parking lot opened in the forest.Please follow the parking attendant's instructions.
●Administration building (reception, shop, restrooms, showers, cooking space)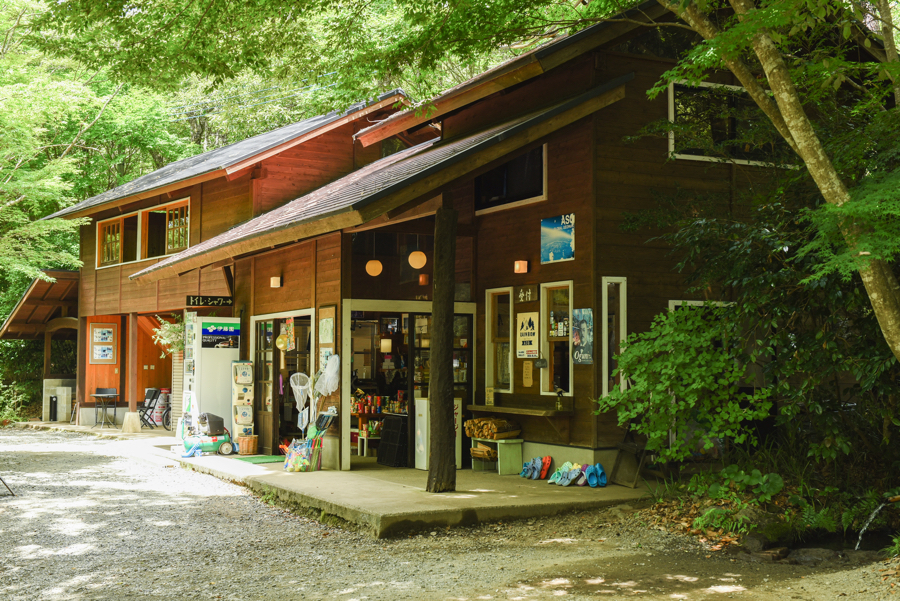 The administration building is a two-story building adjacent to the parking lot.There is a reception window here!When you park your car, go here first.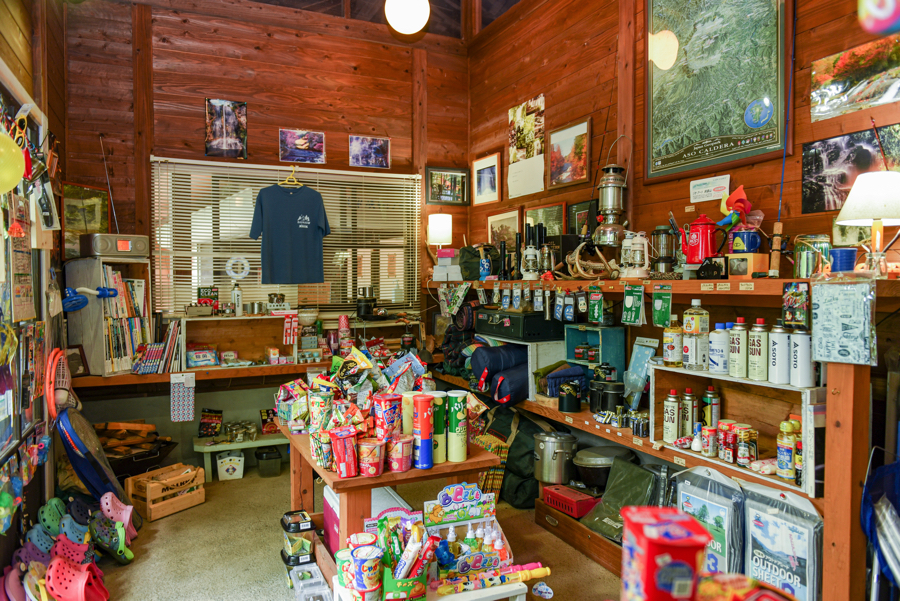 There is a shop next to the reception.At the shop, in addition to sweets and outdoor goods,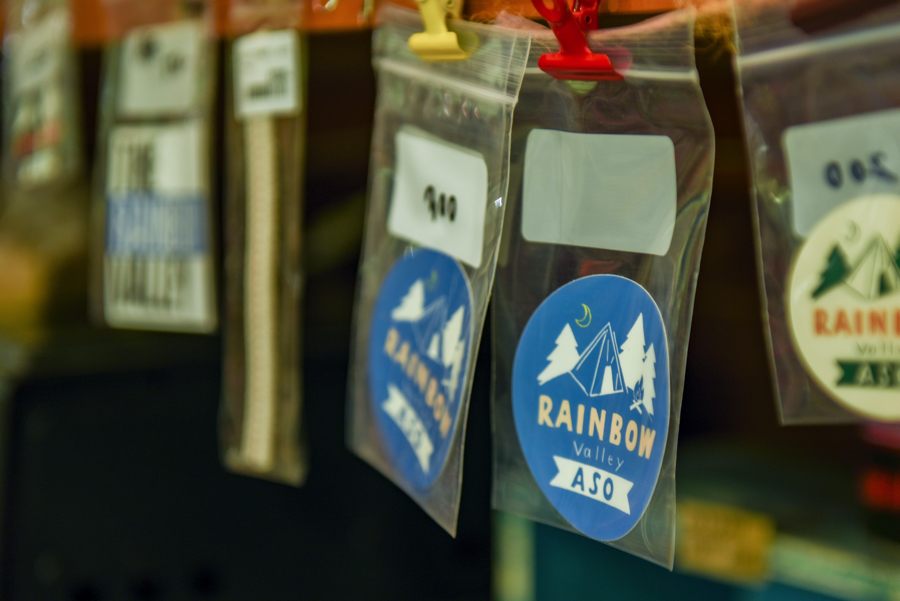 It seems that the original sticker of the campsite is also popular!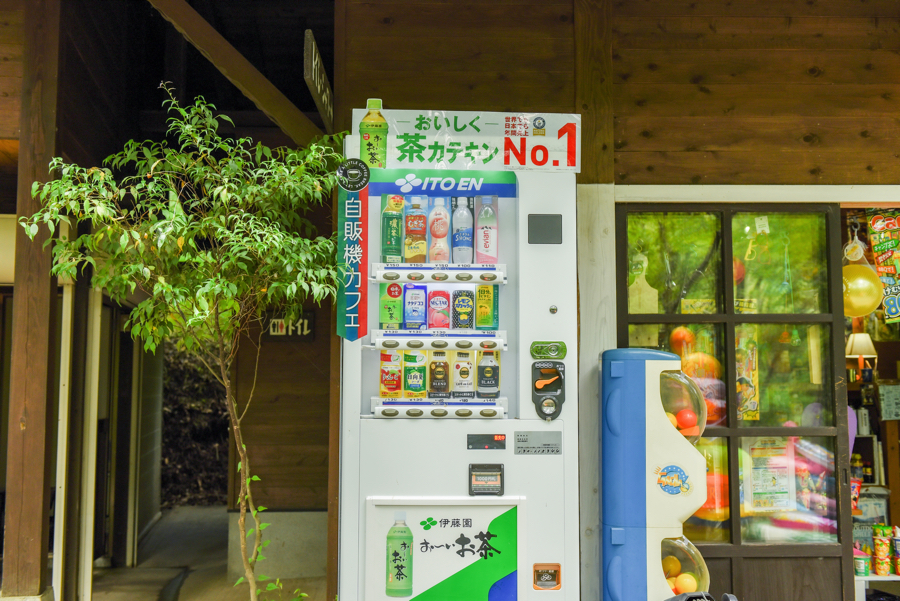 There is a vending machine outside.Let's moisten your dry throat after playing to the fullest♪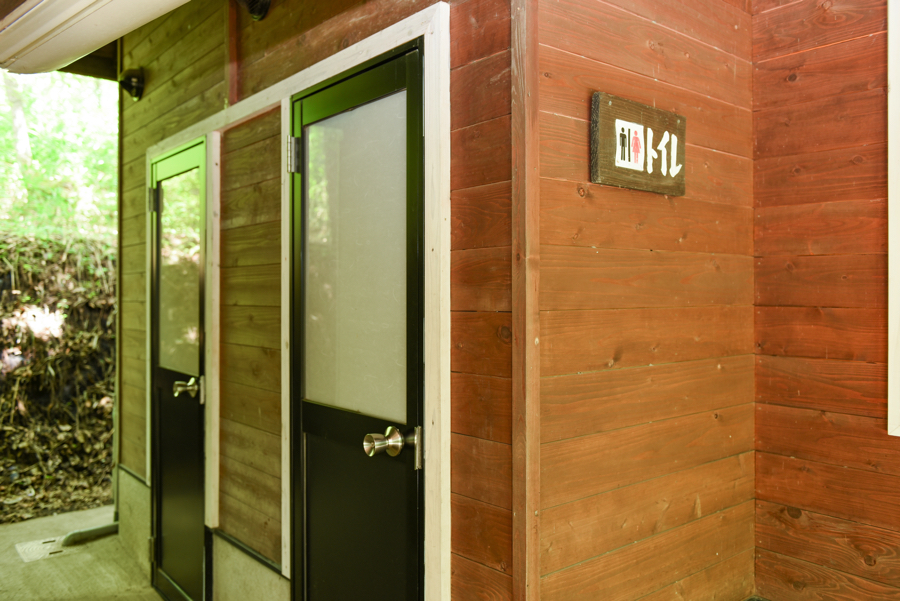 There is a restroom next to the shop.It's a clean flush toilet 🚽.* Basically, this is the only toilet that can be used at all times in the campsite!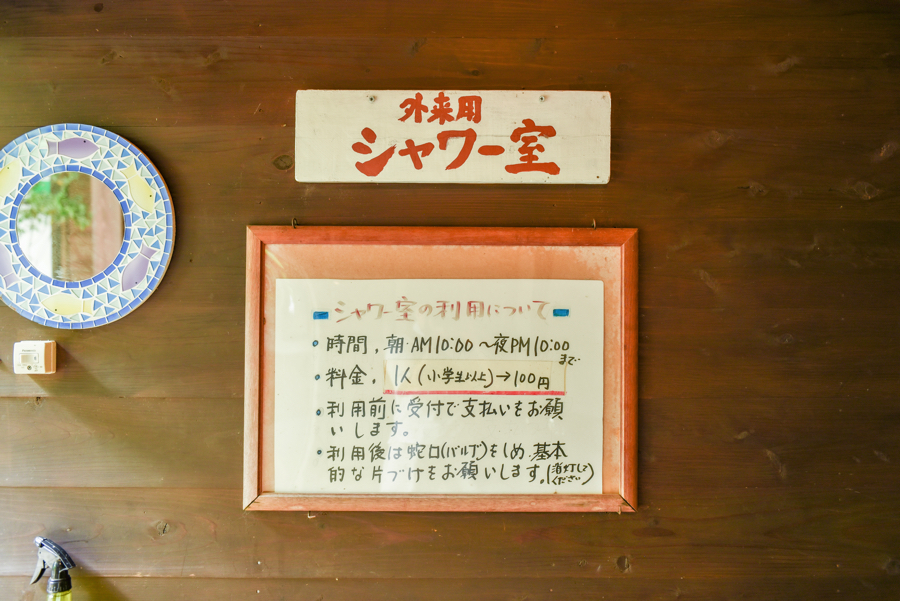 There is also a changing room and shower next to the toilet!Please pay 100 yen to the reception before using 🙆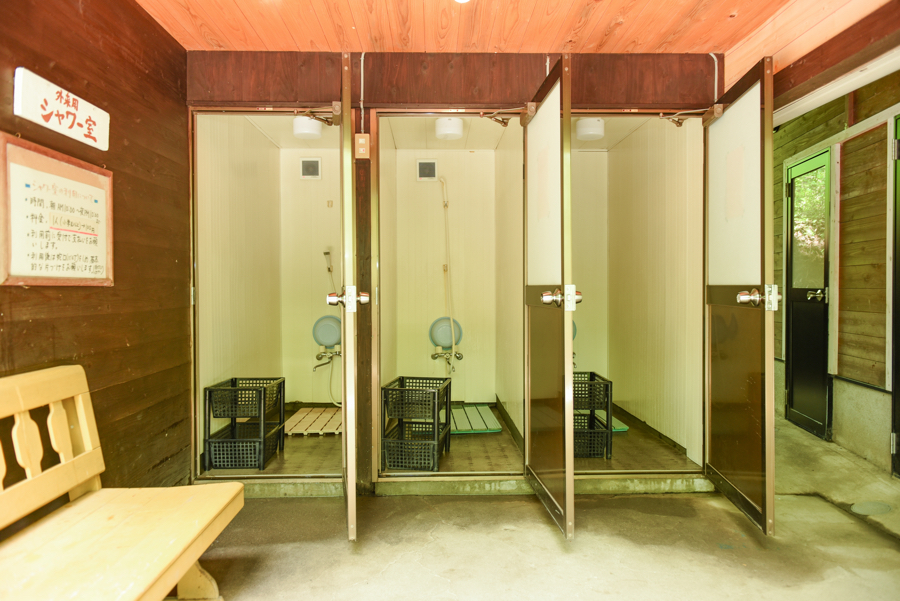 The room is clean and there is a clothes basket.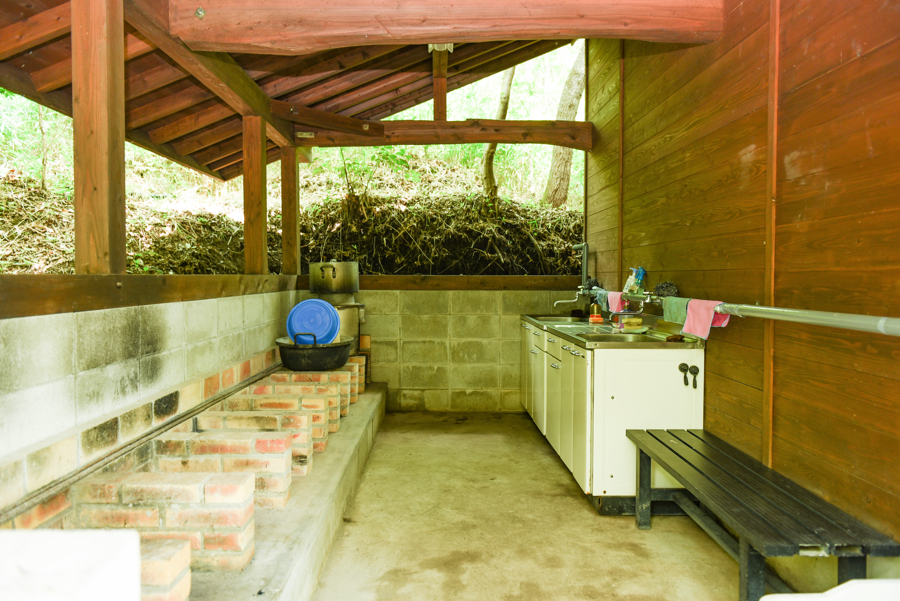 The cooking space is also directly connected to the administration building.A clean sink and a stove are installed! !The equipment you want is concentrated and easy to use 😊
●Forest camp site
This campsite has two tent sites.Let's take a quick look around.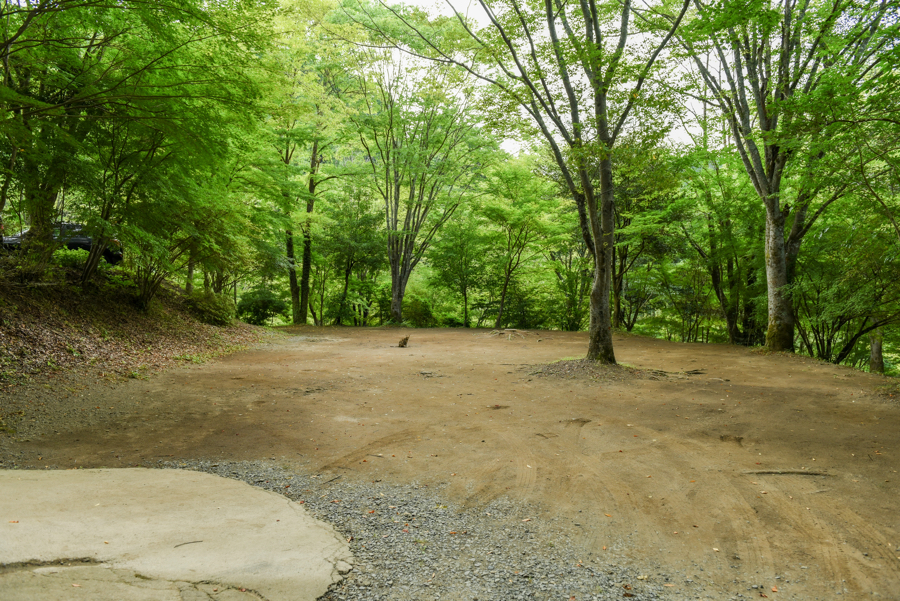 The first thing I came to was the "forest campsite".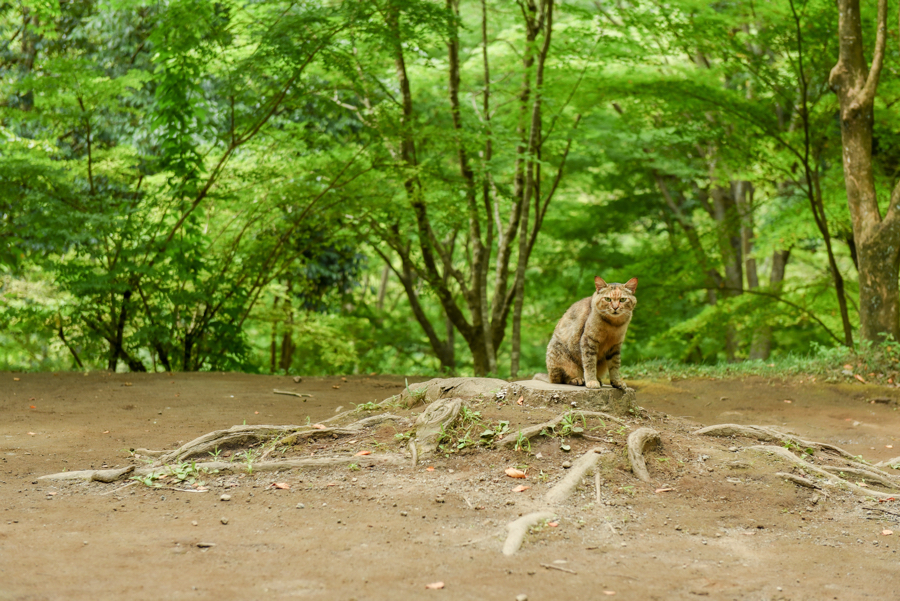 On the day of the interview, is it a signboard cat?"Goranta (Name: Manager)" welcomed us😺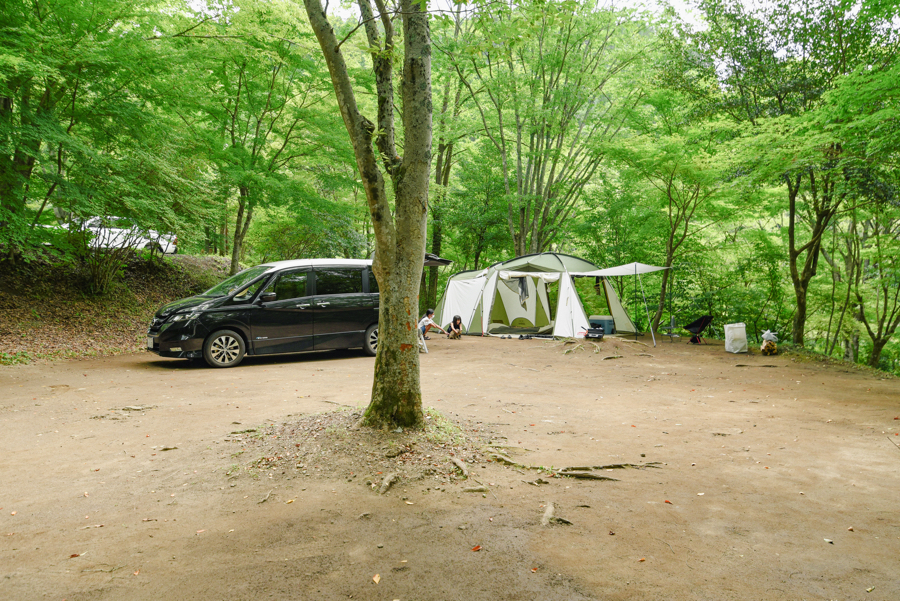 As the name suggests, there is a lot of shade in the forest, and it is cool even in summer.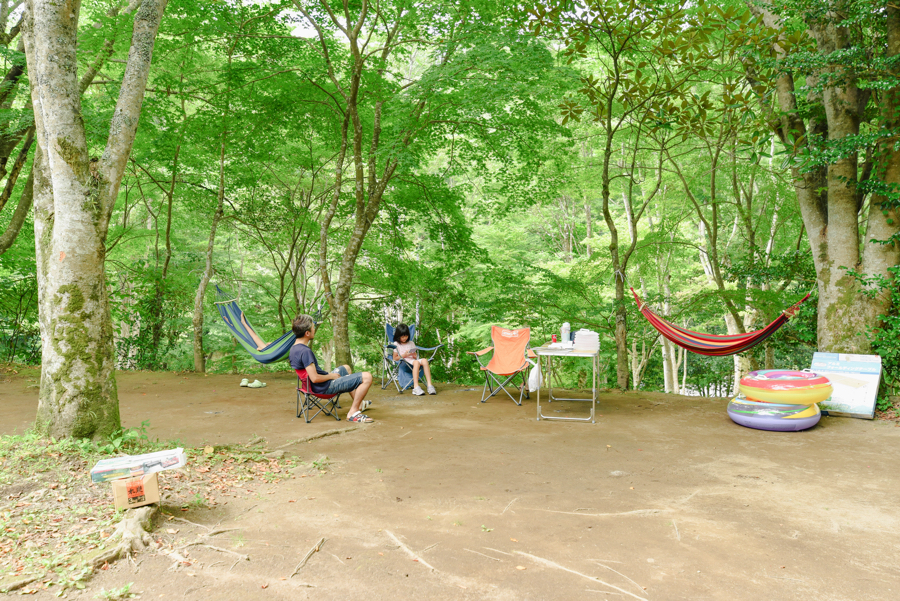 It's a very large site, but as long as it's not crowdedOnly one group of customers is allowed in one sectionThat's right.Enjoy free layout!
This forest campsite has 3 sections in total.It's also a recommended point that it's right near the administration building where you can find anything ☝✨
> Next page: Starry sky campsite, other attractions, nearby hot springs and shopping facilities