Hello. It is SMO Okonomi. Do you like hot springs? I love! I like to enter hot spring every day. As I emigrated to Minamikosito and actually entered hot springs every day, I went into a hot spring every day! ! !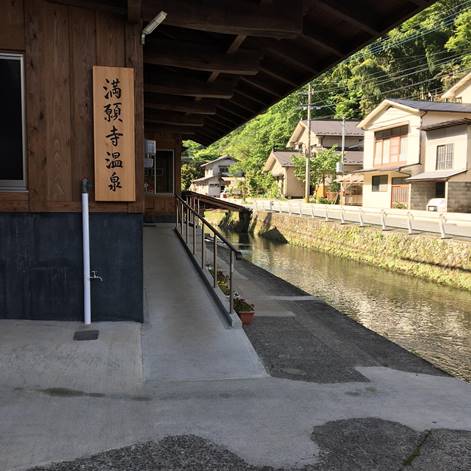 There is a hot spring called "Misato temple common bath" within walking distance from home.
It is faster to go by walk, but I am scared at night and I am going by car.
In this area, it seems that there was no bath at home in the past, it is a community-based hot spring. I will introduce about such Munigaku Onsen Common Baths! I think that there are many people thinking that it is hard to enter easily, so I will tell you how to enter.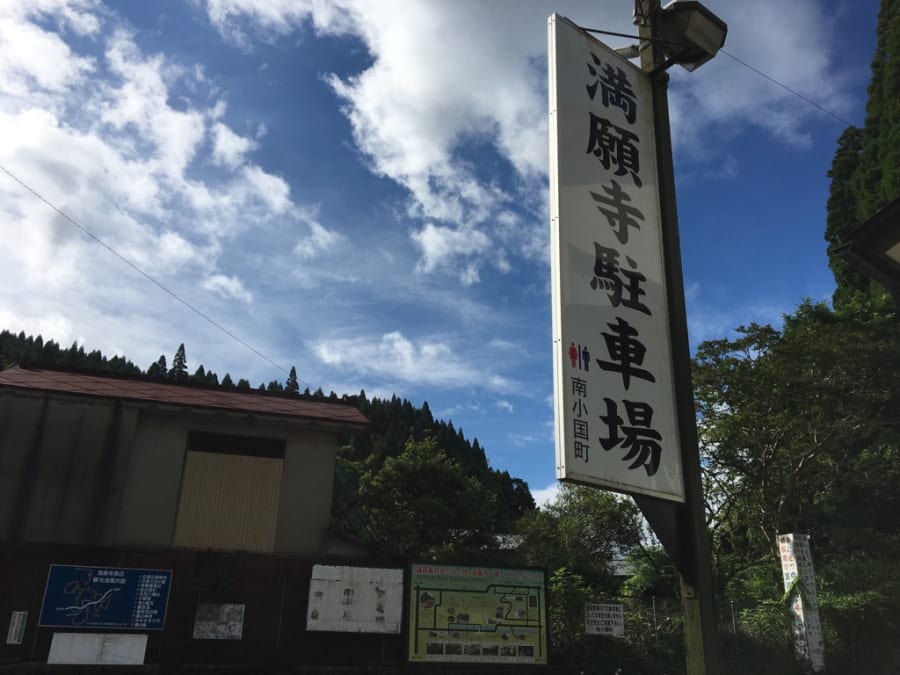 First of all, parking lot. I think that it is easy to understand because there is a large writing of the Miura Temple hot spring parking lot.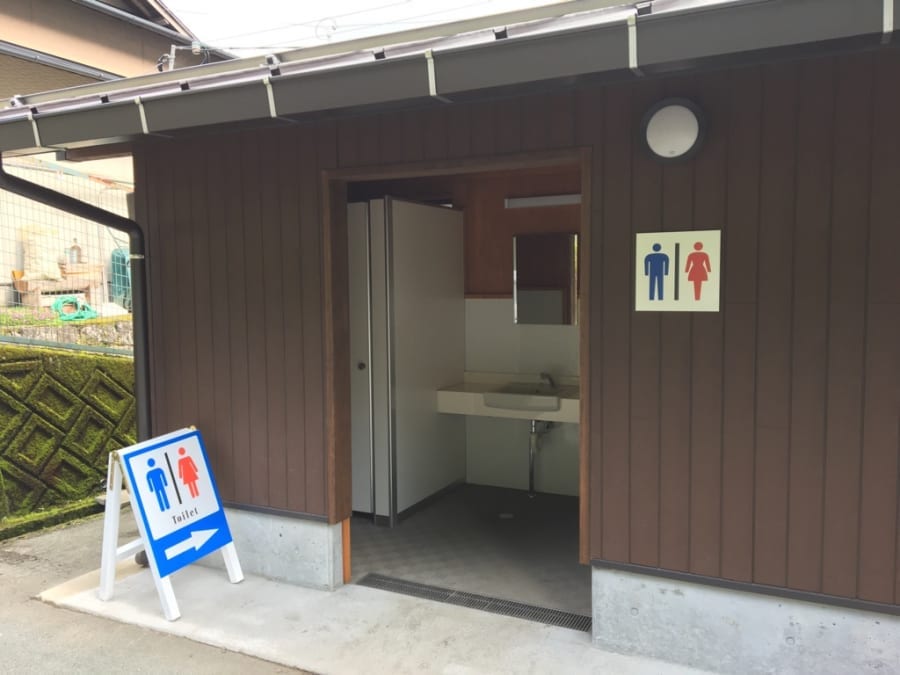 There is no toilet in the hot springs, so we recommend you to complete here.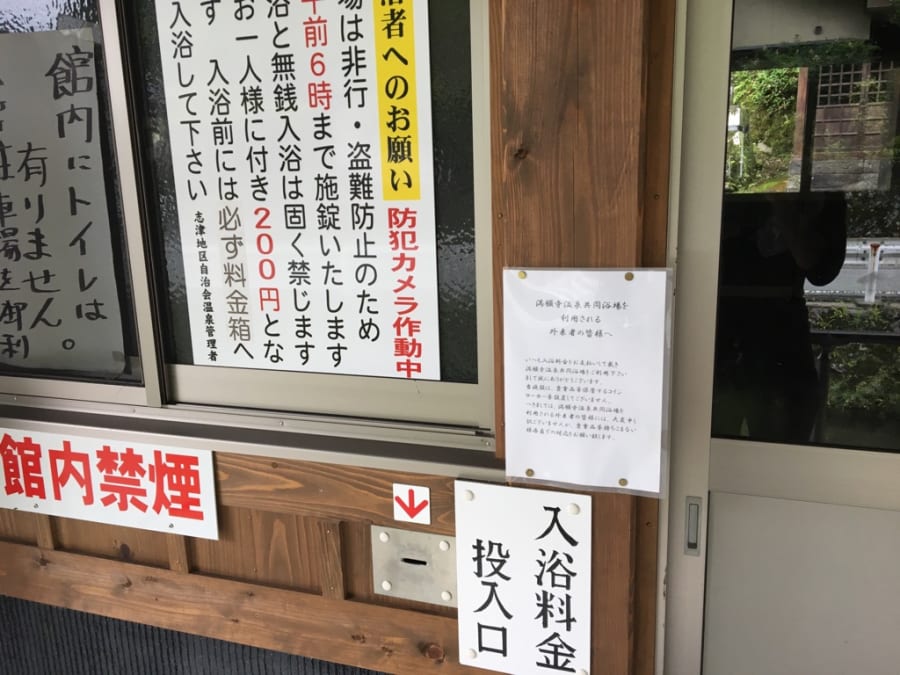 Price is 200 yen! Excuse! Since there is no reception etc, I will put money here.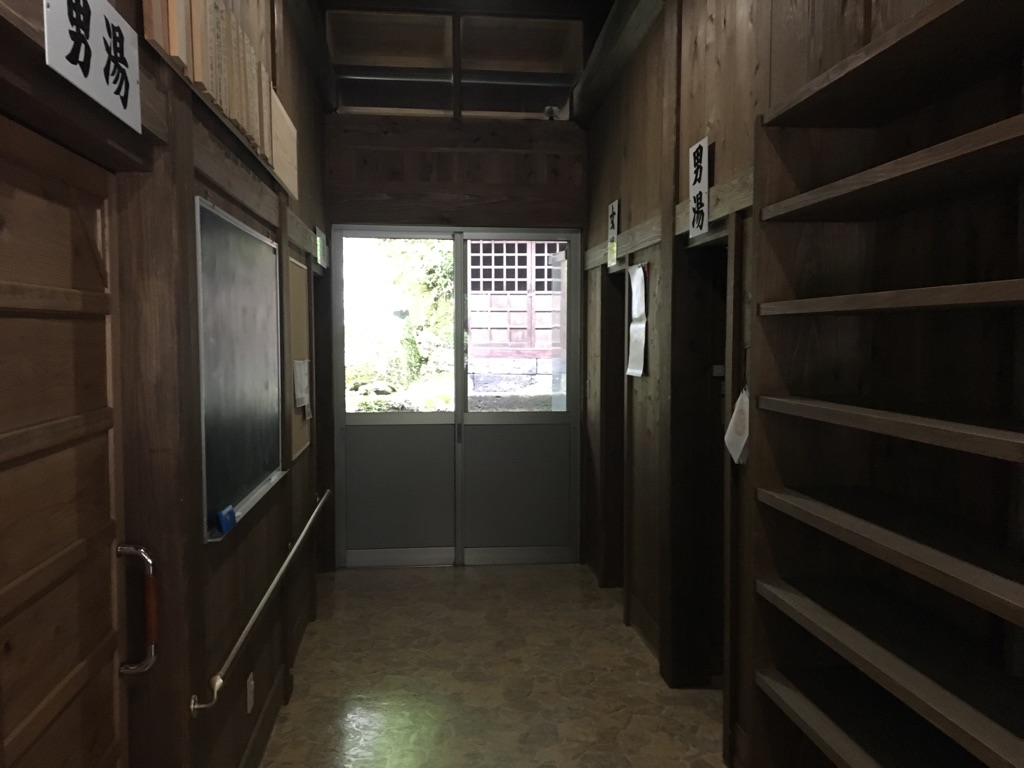 The size on the right side bathes by yourself, the left side is wide. I like the wider one.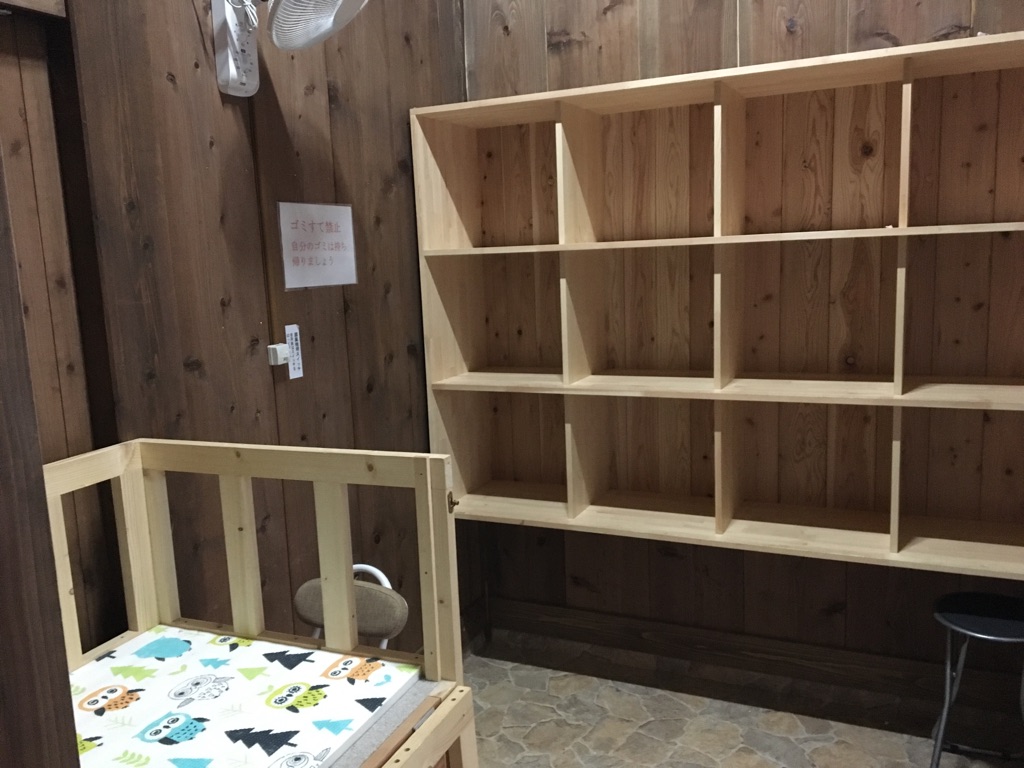 The dressing room is like this. There is no locker with a key, so please manage your valuables at your own discretion. I will bring only the keys and coins of the house.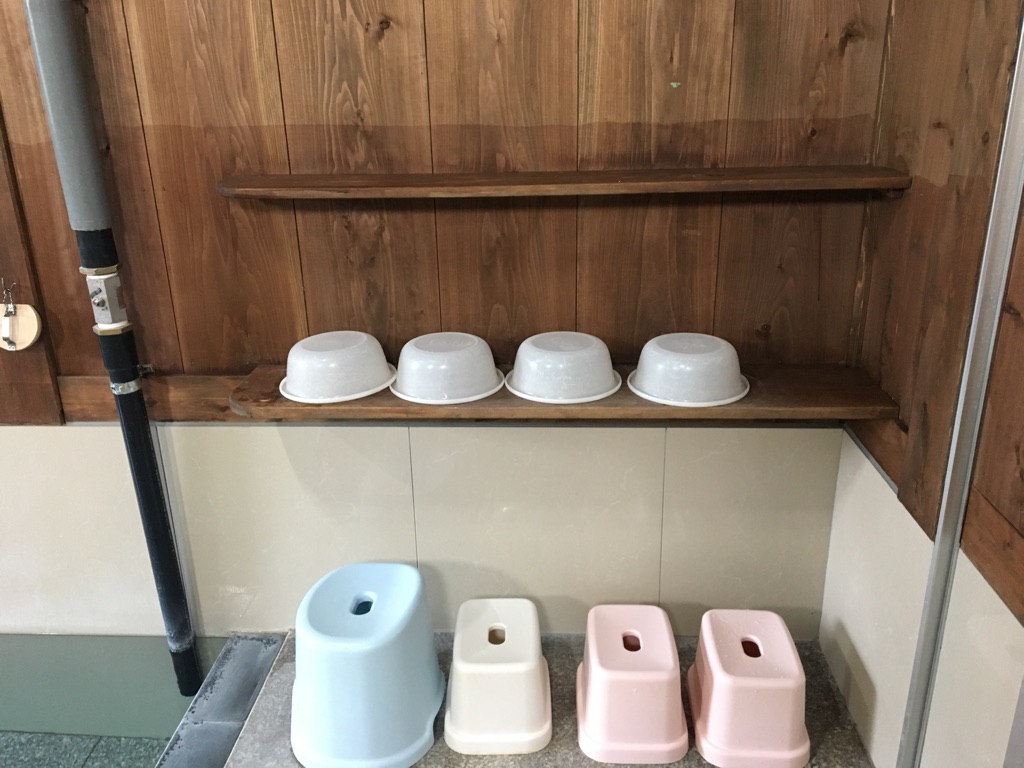 There is nothing such as shampoo. There is a washbowl and a chair.
Put the towel on top of this shelf. Please wipe it with a towel when you go out.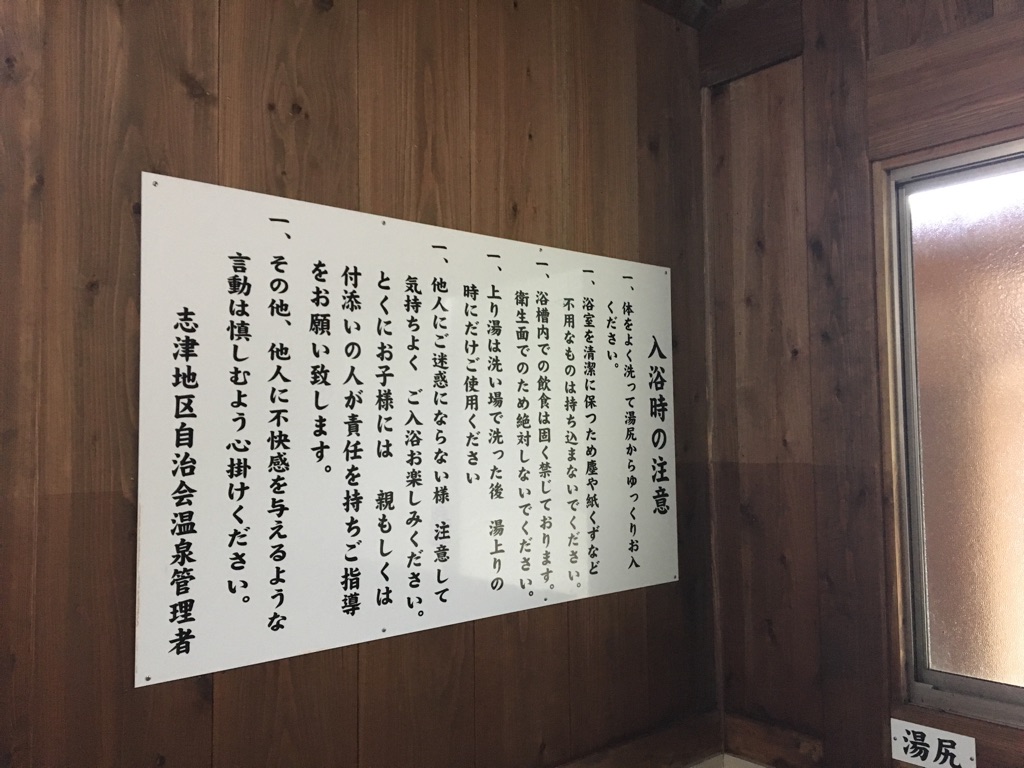 Please note that there are notes written on the wall. How to enter hot springs is the same as ordinary hot springs. Do not let other people get uncomfortable!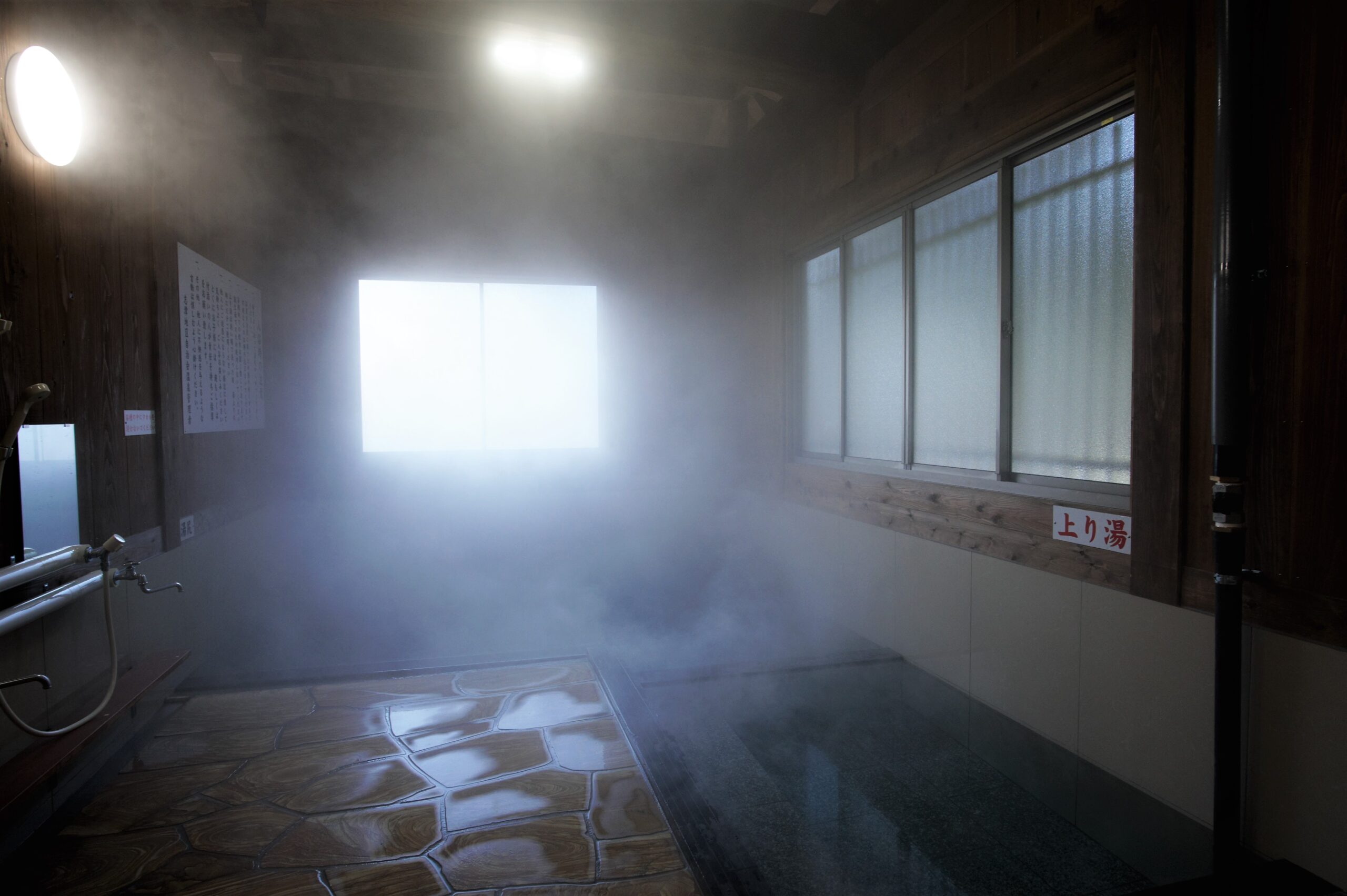 "Kamiyu" "Yujiri" is written. New hot water is steadily rising from "Kamiyu" side. "Kamiyu" is about to enter just before rising from the bath.
Actually, there is another hot spring in Momentsu Onsenkan.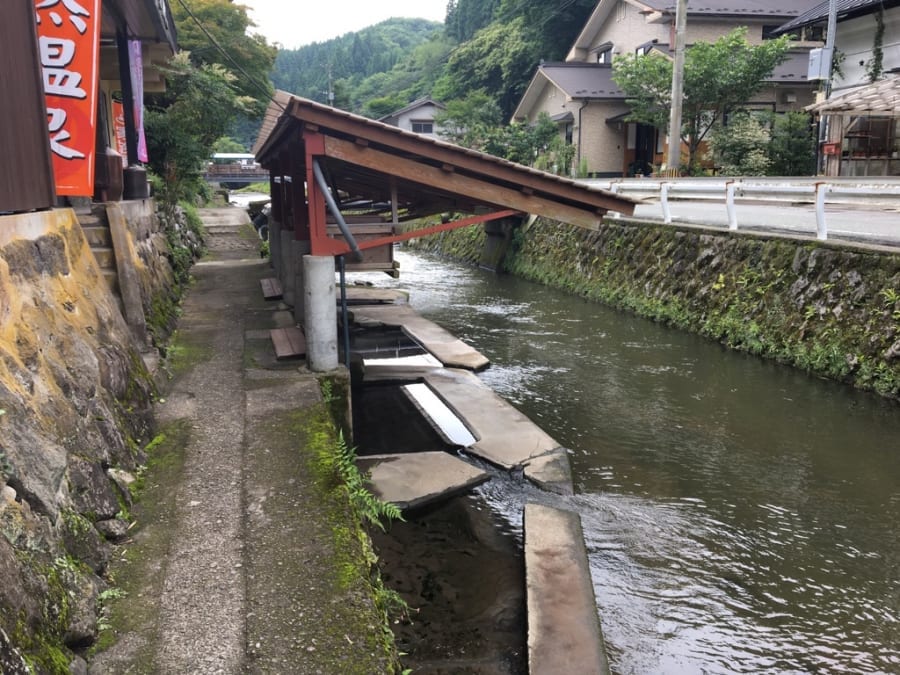 Here it is! Outside! It is "Japan's most embarrassing hot spring" which has been introduced as a television. I have never entered one yet. It is truly amazing. I'd like to enter at once, but I do not have much courage. . .
I enter a wide place in the middle. You can wash vegetables in the back.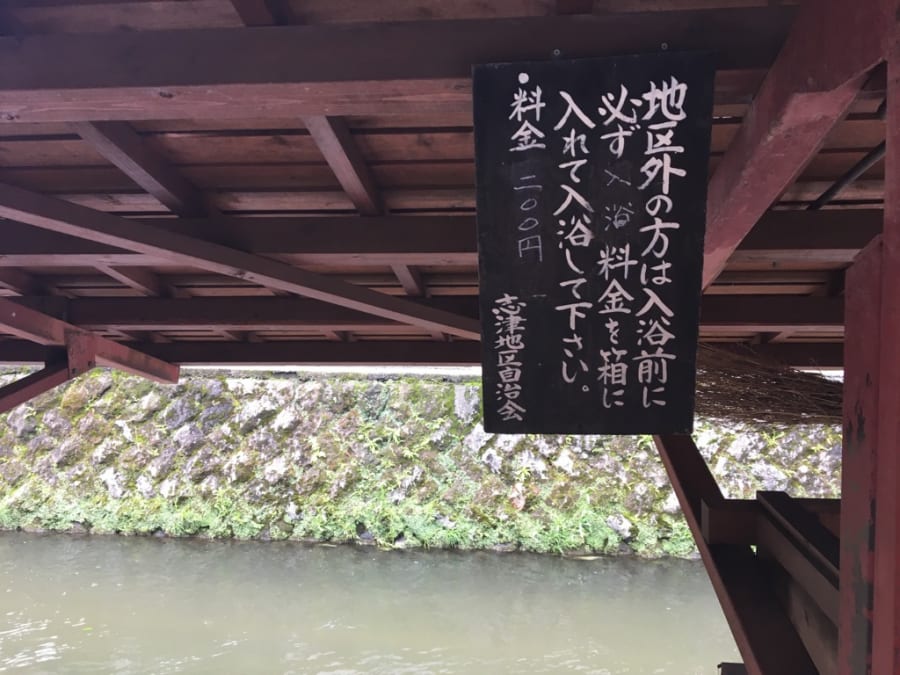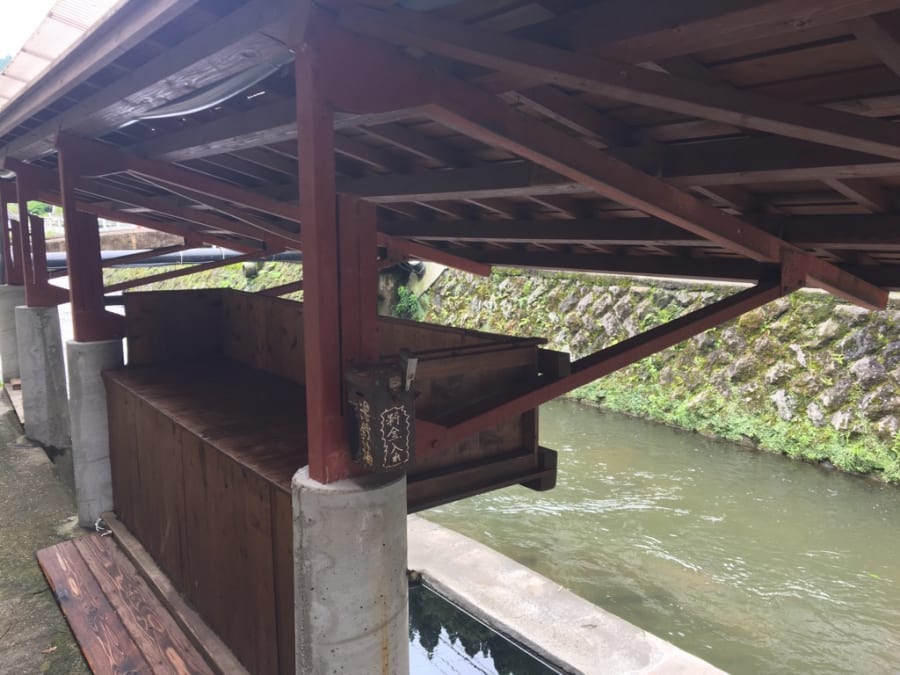 The fee is also 200 yen! There is a shelf, you can change clothes here, but see from the side.
However, the opening feeling seems to be outstanding. If you are getting tired recently!
When you come to Minamioguni-machi, please come and join us!
Basic Information
Address: 〒869-2402
Manshū-ji Temple in Minamioguni-machi, Aso District, Kumamoto Prefecture
Opening hours: 6: 00 to 22: 00